Later Life Training are delighted to thank the BGS Falls and Bone Health SIG for their financial support of MMYM. Set up in 2001, this popular SIG acts as a focus for multidisciplinary interest and expertise on fall prevention and bone health and aims to provide an interface with other relevant organisations.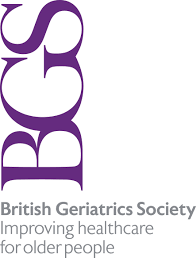 MMYM has been running 3 live movement snacks a day, 7 days a week, on Facebook since 23 March 2020 at the start of the Covid-19 first lockdown to support older people remaining or becoming more active whilst at home. Many LLT instructors and physiotherpists are also members and direct their clients and patients to this live snack (or to catch up on the You Tube Channel if not on Facebook). Three of our LLT Tutors, Bex Townley, Kelsey Leverton and Dave Montgomery, take turns in delivering these movement snacks aimed at getting the circulation moving, mobilising joints and muscles (8am movement snack), functional strength and balance moves (12 noon movement snack) and sway and stretch moves at the end of the day at 4pm. The Saturday lunchtime movement snack specifically focuses on seated movement but all snacks give multiple adaptations so anyone can get involved.
The amazing feedback from people joining extends beyond better functional movement, less pain and more flexibility, to the huge social aspect which can be seen in people saying hello and sharing thoughts and plans with others in the pre-amble before the movement snack starts to the comments and posts they put up in between. LLT have also facilitated a Zoom face to face chat with those that joined us in delivering a poem online at Christmas (How the Grinch stole Christmas!) and our up and coming Valentines Day Zoom call which will focus on brain health and co-ordination with a choreographed set of hand movements.
Support for the value of MMYM has grown over the last 11 months and it is recommended in the 'National Covid-19 Resilience Programme' report from the Physiological Society and the Centre for Ageing Better as well as in multiple booklets and websites supporting older people to remain active and not decondition in this time of reduced social contact and shielding.
Later Life Training are a not for profit organisation and have not been able to deliver much of our core training in this pandemic, so if you want to help support MMYM you too can donate here. If you want to support an older person with movement tips and prompt then you can purchase our Active Movement Calendar here.
THANKS AGAIN BGS Falls and Bone Health SIG, we value your contribution to help older people stay active at home.